« Product Overview
AGX-FPDZ (Duplex Patch Cable)
LSZH Duplex Patch Cable - Dual 900 um tight buffered fiber, aramid yarn, strength members and LSZH outer jacket.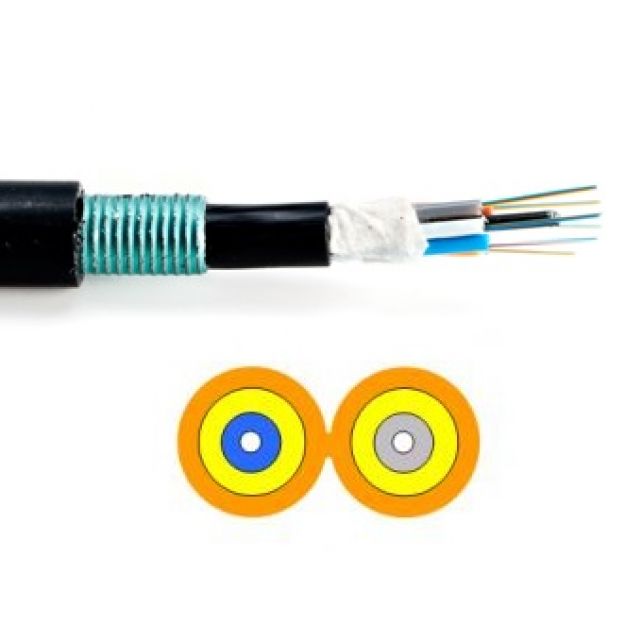 Basic Construction
LSZH Duplex Patch Cable

Optical Fiber
Singlemode 9/125um or Multimode(50/125 um or 62.5 um) fibers. Refer to Data Sheet Fiber Specification for more detail.

Structure of Mini Cable
The individual fibers are stranded and LSZH is extruded over the tight buffered fibers to form the mini cable jacket. The mini cable various outer diameter is 1.6 mm, 2.0 mm, 2.8 mm and 3.0 mm.

Tight Buffered Fibers
Fibers are individually buffered to 0.9 mm in a tight or semi tight construction and color coded.

Aramid Yarn
Aramid Yarn may be applied either inside the mini cable jacket or over the cable cores under the inner/outer jacket to serve as peripheral strength members.

Outer Jacket
LSZH outer jacket is extruded over the mini cable. Nominal thickness is about 0.50 mm.

Outer Jacket Color
Yellow for Singlemode (9/125 um) and orange for Multimode (50/125 um & 62.5/125 um).
Application Areas
ATEX-Zone 2 und 22
ATEX Zone 1
Offshore